There is an issue with a setting on your device that will not allow you to make a reservation.
Please check your settings and make sure you allow/enable third party cookie access. If you still have problems please try another browser.
Purchase a Gift Certificate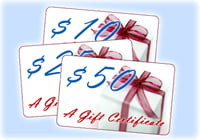 View Review with
Gift certificates are available in the denominations listed here. After purchase, instructions regarding the redemption of gift certificates will be provided. If you would like to present a gift certificate in paper form, simply enter your email address in the "Recipient's Email" line on the order form. You will then receive an email with a printable gift certificate.
For questions regarding gift certificates, please contact us at info@portsmouthharbor.com or (603)436-8084.