There is an issue with a setting on your device that will not allow you to make a reservation.
Please check your settings and make sure you allow/enable third party cookie access. If you still have problems please try another browser.
Steven Koppel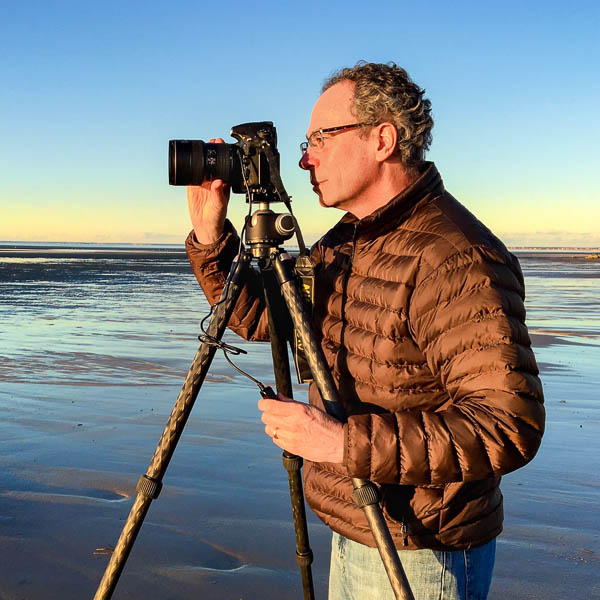 The power of self-expression through imagery, independent of an individual's artistic training or background, is a passionate belief of fine art photographer, Steven Koppel.
During his program, Steve will share examples of his own imagery, conveying feelings and experiences during specific moments on the beaches and tidal flats of Cape Cod as well as sharing the perspective and views of individuals who are self-proclaimed "non-artists." These non-artists created images by using Expressive Digital Imagery (EDI) on mobile devices to convey thoughts and feelings in ways not possible through words alone. Many of these individuals face challenges including mental illness, cancer, and addiction, and Steve will share the moving stories they tell through digital imagery. He will also demonstrate how the images are created. The emphasis will not only be on technique, but also on the overall photographic experience and creative approaches for expressing movement of water, in particular, which Steve specializes in.
Steve is the founder of the EDI Institute (www.ediinstitute.org) a charitable organization inspired by his own photography. Through Expressive Digital Imagery® (EDI) and a specialized and first-of-its kind mobile app, the EDI Institute promotes healing, connection, and self-expression. To date, over 10,000 people have created more than 30,000 EDI images in settings that include Dana-Farber Cancer Institute, McLean Hospital, Cleveland Clinic, Yale New Haven Health, and the Gosnold Addiction Center on Cape Cod.
Steve has also published two books: The Brewster Flats and The Cape Cod National Seashore.
Book signing to follow the program