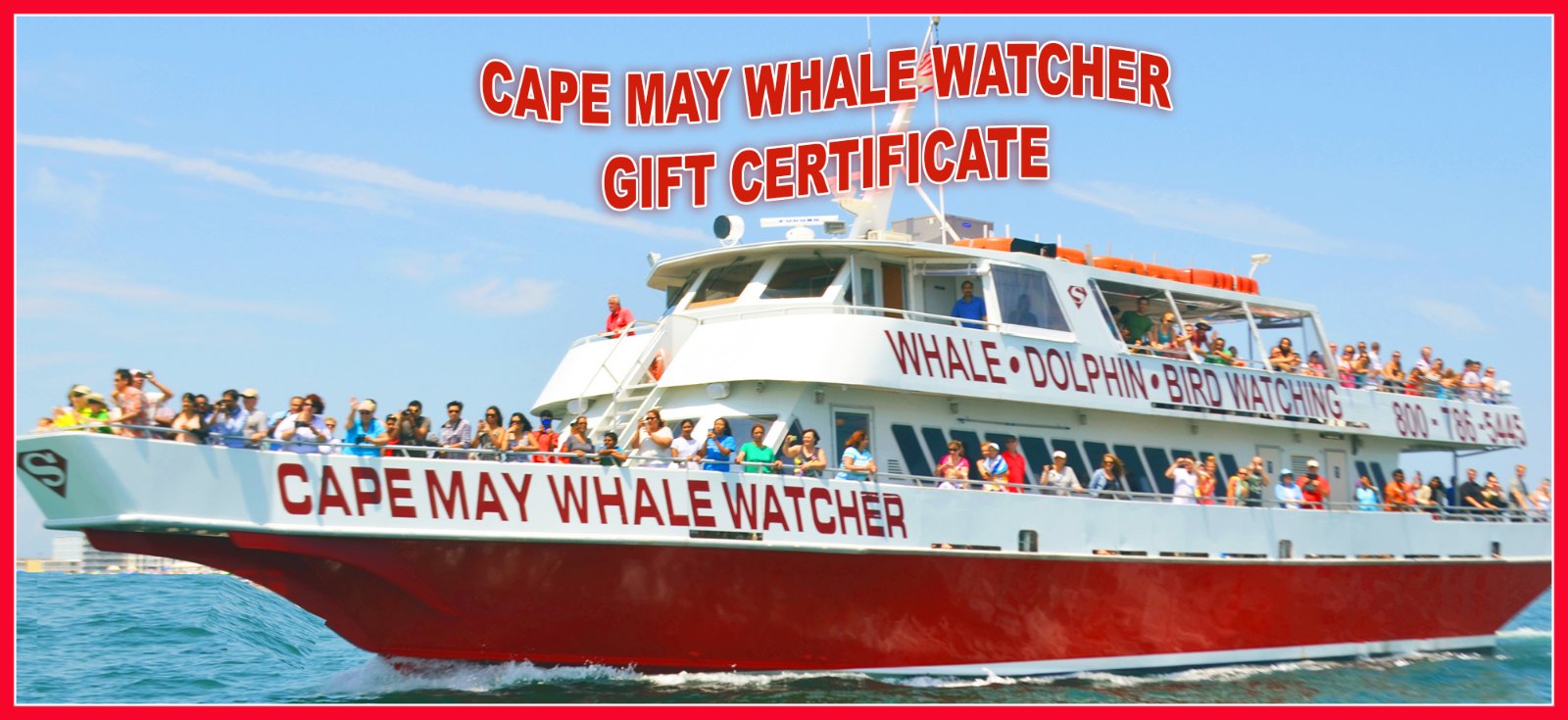 Description
GIFT CERTIFICATES FOR CAPE MAY WHALE WATCHER
THE SALE IS ON- SPEND $50 GET $10!
Do you have a Marine Mammal Lover on your list? Is seeing whales and dolphins in their natural environment on someone's bucket list? Do you enjoy cruising on the waters around Cape May and think your relatives and friends might enjoy it too?
NEW! FAMILY 4 PACKS for Dolphin Watch(2 hour), Whale & Dolphin Watch(3 hour), Dinner Cruise (2 hour with buffet dinner) a 40% Savings off List Right Now
Fish & Whale Watch Combo(8AM 4 hour Fishing trip followed by 1PM 3 hour Whale and Dolphin Watch) Save 40% Normally $400 for these two activities- $240 Right Now
Note: 4 Pack deals apply to up to 4 Adults or 2 Adults 2 Children or any combo. 4 Adults is the max value. No additional discounts can be taken on 4 Pack deals. Childrens pricing, Senior Pricing, free child, do not apply with 4 packs. A 4 Pack gets 4 individuals aboard the boat for the type of trip(s) purchased. 4 Packs must be reserved over the phone and may be used for any regularly scheduled trips. Standard weather, minimum passenger count and cancellation policies apply.
100% Digital- No Shipping or Handling Fees- Print Out for Gifting Does Not Include Brochure, envelope, etc. You can fill in TO: and From: at Check out!
Additional $10 Gift Certs are issued post check out.